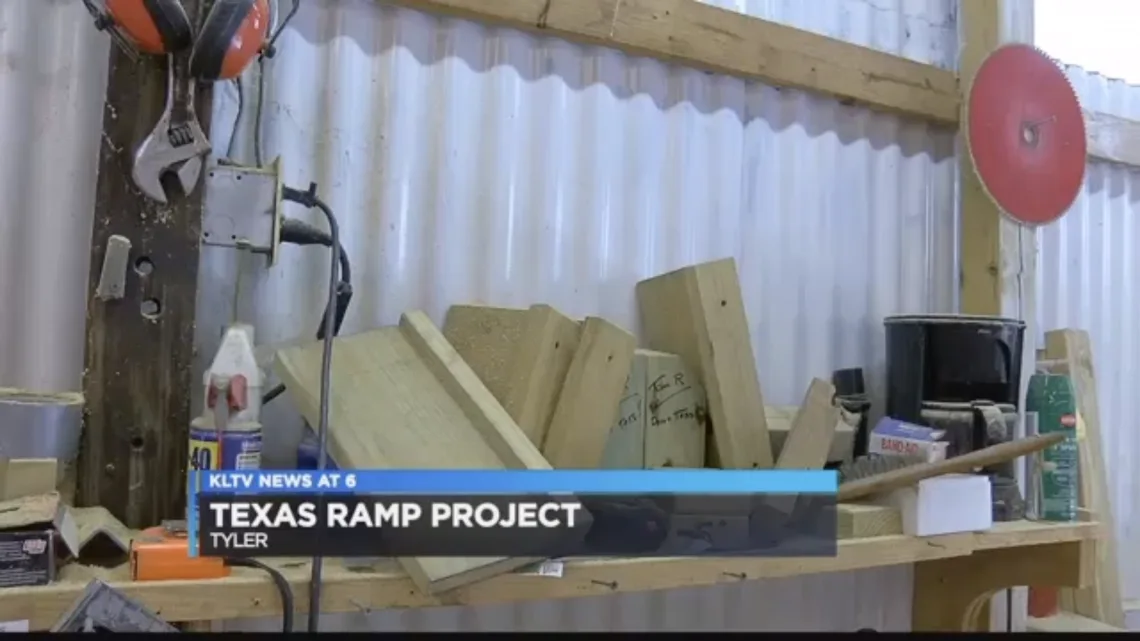 [Link to Original Story and Video]
SMITH COUNTY, TX (KLTV) – A non-profit organization known as the Texas Ramp Project is continuing to help handicapped individuals in the Tyler area.
Back in August, the group built eight wheelchair ramps, raising the total number of ramps that they have built in Tyler so far to 105.
George Cronin and the Immaculate Conception team built four of the newly completed ramps.